Purchase these products
$99.99

Michael Kors Crystal-collar Denim Shirt (S)
$99.99

$10.99

Winter Knit Thick Infinity Twist Scarf, Different Colors Available, Burgundy
$10.99

$19.00

Stanzino Women's Assorted Pencil Skirts
$19.00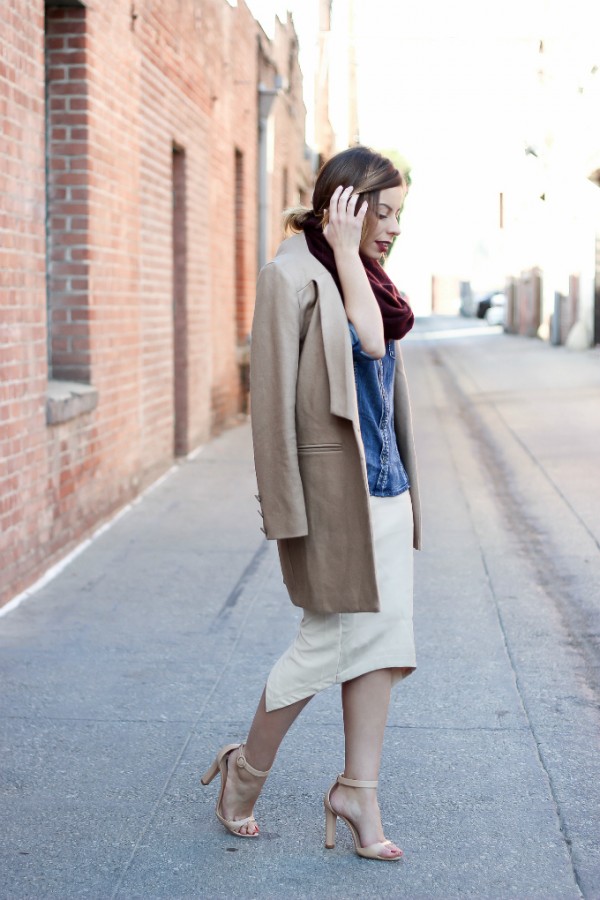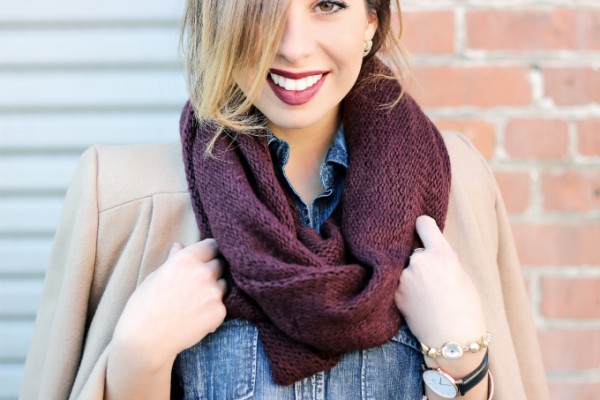 Now that I am feeling much better...
It's time to talk about closet essentials.
With the new year, January for me is all about focus...both in my personal and professional life.
The first month sets the tone for the entire year.
For my closet, January is a time to rummage through and figure out the pieces I need that will last me 12 months (and on).
Let's start with the denim button down shirt.
This is a closet essential especially for young professionals.
It can be worn SO many ways...its mind boggling (and I'll show you in posts to come).
Essentials should be items you are willing to spend a little bit more money on...
Because they transcend seasons upon seasons of trends
wearing: denim shirt - c/o bella dahl, skirt - c/o dailylook, coat - c/o lioness, scarf - aldo, heels - zara, watch - c/o daniel wellington