Purchase these products
$67.99

Birkenstock Flat Sandals - Arizona
$67.99

$17.99

Keds Shoes, Champion Oxford Sneakers Women's Shoes
$17.99

$115.00

Harley Davidson Women's Bridgit Boots
$115.00
More oft than not, I hear the phrase "pain is beauty" lectured about shoes. Admit it, we've all had our fair share of callouses and blisters - many thanks to skyscraper high heels and tight straps. Sometimes, I will even find myself saying "pain is beauty" to my friends who marvel at my love for wearing heels.
But let's get this straight. Pain ain't beauty, people. Comfort is. (Okay, fine, maybe not if the shoes are really really cute.)
As an adventurous tourist in China, I have realized that my gladiators will not do me well in drenched streets, nor will my heels suffice for long treks across major cities. If you've ever been in this situation, you might ask yourself, "But what do I do? I don't want to wear my ugly sneakers. Ugh, somebody should invent cute shoes that are comfortable."
Well, I have a solution for you, my friends. I don't know anything better than a quality tennis shoe to supplement your tiresome hikes, but these come pretty darn close:
Face it, sometimes you're going to have to give up that designer label for something more modest. You'll be surprised how these cute and comfy shoes will change your LIFE.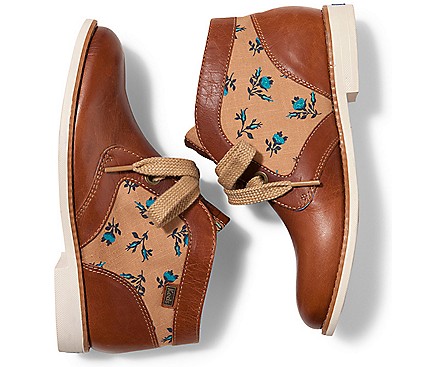 You will look desert-hipster princess chic in these bad boys. Keds is climbing up the ranks, I have to say. I personally have a pair of white lace ups that my friend gave me, and they are the most comfortable shoes I have! I don't recommend white, though, since it's impossible to keep clean.
How Birkenstocks came into fashion is beyond me (probably because they're so damn easy to walk in - you see??) , but these are a pair I could get behind! The neutral colors aren't so much my taste since Bikenstocks are already pretty ordinary looking, but the bright colors that are offered blow my mind.
Okay guys, just picture yourself walking along the streets of a foreign country while taking snapshots of the scenery on your iPhone. Nothing in the world could distract you from the beauty of traveling - not even sore feet. Doesn't that just sound wonderful? Yes, so go get these crazy amazing shoes. You know you want them.